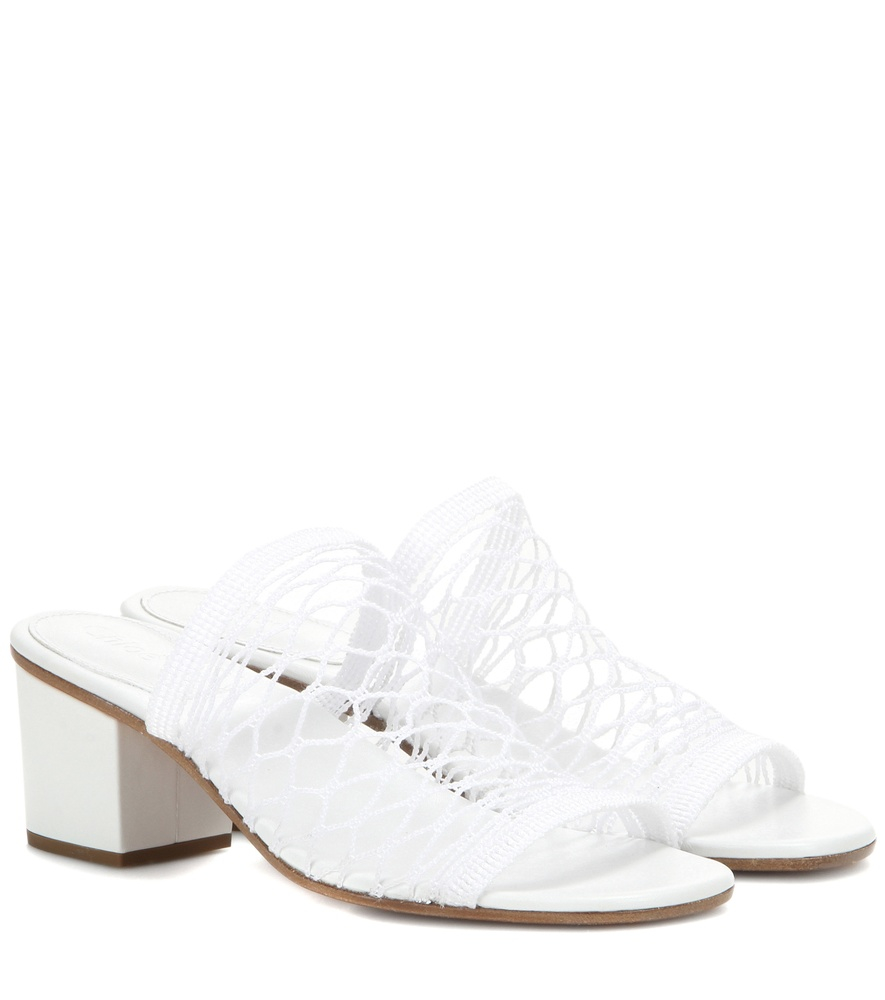 Springtime should hopefully signify putting heavy boots to the back of the shoe cupboard and slipping on lighter shoes, sneakers and sandals instead. Adding any of these five shoes to your rack will ensure you're stepping out in style this season:
On-Point
The pointed toe is the posh shoe shape of the season, with Celine even dubbing its Babouche pointed slipper a 'V neck' style. Topshop is a great place to find perfectly pointed flats in a similar style at a much more purse-friendly price tag – look on-point with the Black Kate Stud Pointed Shoes.
All White
All white is a Spring trend that seems to come around every year, and this time our feet want in on the action. The White Jake Mesh Sandals by Chloe are a bit of all-white with their practical block heel and mesh upper.
Oxford Flat
The Oxford Flat is the perfect transition shoe between winter boots and summer sandals. This pair of Black Lark Oxford's are simply perfect for both work and play.
Monocolour Trainer
The trainer is breaking out of the gym and into our everyday Spring wardrobe, with monocolour styles scoring the biggest fashion points. These textured Nike Low Tops in of the moment orange will definitely turn heads!
Rainbow Brights
It's not just sporty shoes that have had a colourful make-over. Chloe and D&G sent rainbow-coloured feet down their Spring/Summer catwalks. The Chloe 'Jamie' range is especially sweet, with flat espadrilles, strappy block heeled sandals and wedge heel espadrilles to choose from. This pair of Jamie sandals even has a stripy rainbow sole!